Innovax®-ILT is a frozen, live, cell-associated vaccine to stimulate active immunity against Marek's disease (MD) and infectious laryngotracheitis (ILT).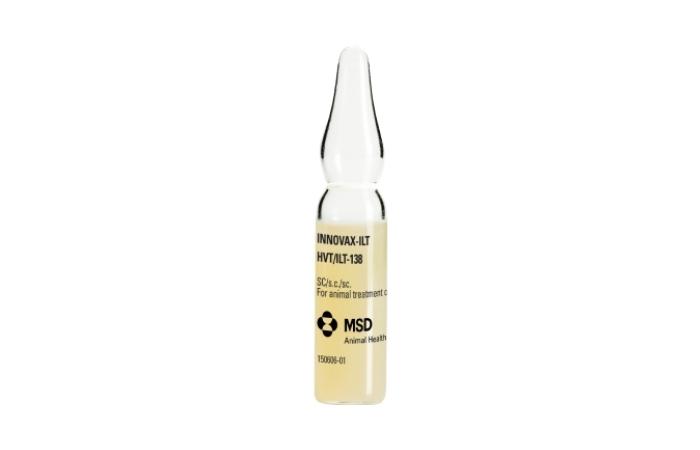 Product Description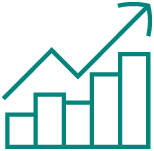 Advantages:
Protection against multiple diseases (MD and ILT) in single injection.
No vaccine reaction of chicken embryo origin (CEO) ILT vaccines leads to better growth performance.
Takes out the ILT vaccination in the growing phase, so eases the vaccination program.
Eliminates latency, persistence, and spread caused by chickens vaccinated with live CEO conventional ILT vaccines, prevents CEO vaccine induced ILT outbreaks.
Duration of immunity for a least 60 weeks, possible to use in combination with Nobilis® Rismavac.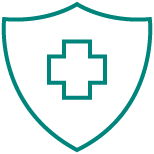 Indications:
For active immunization in 18-day-old chick embryos or one-day-old chicks for the prevention of avian infectious laryngotracheitis (ILT) and Marek's disease (MD) virus infections.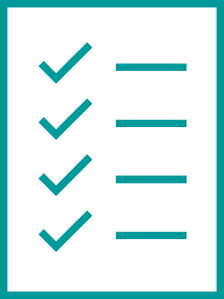 Content:
Each dose of reconstituted vaccine contains at least 2248 PFU of live virus HVT (Herpesvirus of Turkey) strain HVT/ILT-138 in the cell-associated form.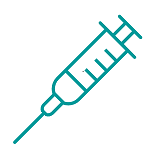 Dosing and Administration:
The vaccine is given by injection. Use Nobilis® Diluent CA for reconstitution alone or in combination. For subcutaneous injection, 0.2 ml was given to each chicken in the neck at the age of one day. For in-ovo route, vaccination on chicken embryos aged 18 days with a dose of 0.05 ml.

Presentation:
Ampoule 1000, 2000, 3000, 4000, and 5000 doses.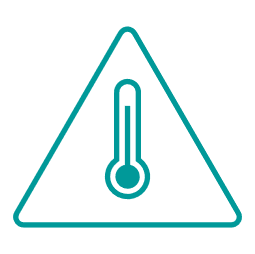 Storage:
Ampoules – store in a filled liquid nitrogen container.
Diluent – store at room temperature (15°C – 25°C).
Container – store liquid nitrogen container securely in upright position in a clean, dry and well-ventilated room separated from the hatching/chicken room in the hatchery.
Registration holder:
PT Intervet Indonesia
KEMENTAN RI No. I 18105628 VKC PRG
For animal use only.
Not all presentations may be marketed.
For more information, please visit our dedicated website.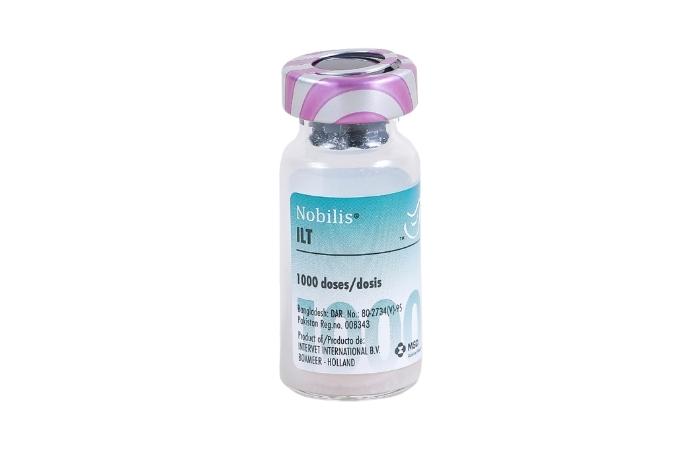 Active vaccine against infectious laryngotracheitis (ILT) in poultry.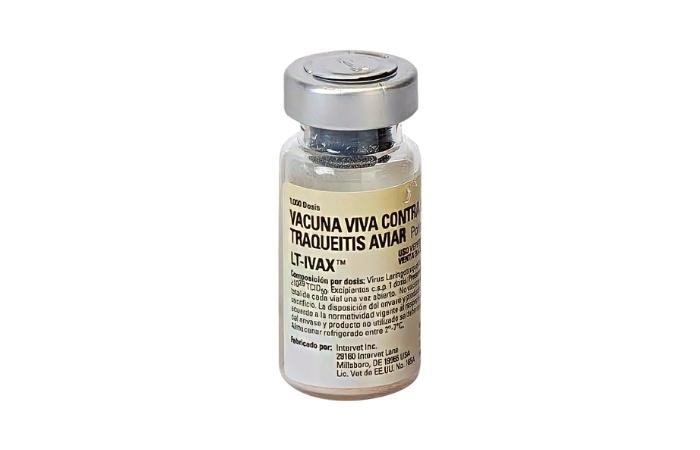 Modified live virus vaccine for use in chickens 4 weeks of age or older, as an aid in the prevention of chicken infectious laryngotracheitis.