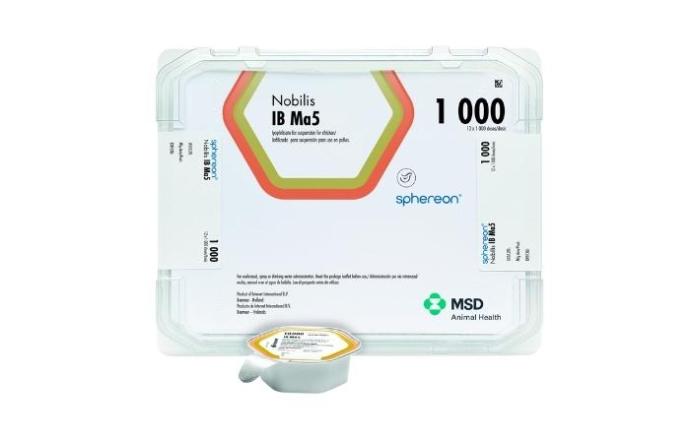 Nobilis® IB Ma5 is a live attenuated vaccine to prevent infectious bronchitis (IB) Massachusetts type in chickens.
Product Description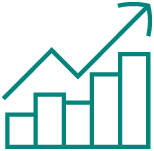 Advantages:
Provides strong protection against IBV Massachusetts type.
Good stability at room temperature.
Can be combined with IB 4-91 or IBV QX for greater protection.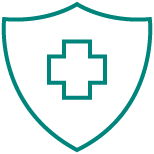 Indications:
Vaccination of healthy chickens against infectious bronchitis (IB) caused by the Massachusetts serotype IB virus or related serotypes.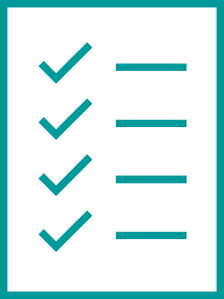 Content:
Each dose contains an active component of at least 3.0 Iog10 EID50 infectious bronchitis (IB) virus Ma5 strain Massachusetts serotype.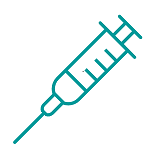 Dosing and Administration:
One dose; At least 3.0 log10 EID50 per animal via coarse spray, drinking water, or intranasal/intraocular.

Presentation:
Vial 500, 1000, 2000, 2500, 3000, 5000, and 10000 doses; Sphereon cup 1000, 2500, 5000, 10000, and 25000 doses.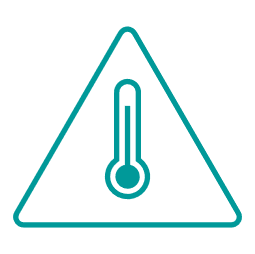 Storage:
Store between 2 – 8 °C, avoid freezing.
Registration holder:
PT Intervet Indonesia
KEMENTAN RI No. I. 16112392 VKS.2
For animal use only.
Not all presentations may be marketed.
Learn more about Infectious Bronchitis in chickens by visiting our dedicated website here.